Please follow all steps below to install Workflows for Office 365 (download PDF Documentation)
In order to begin using the add-in
1) Download Workflows for Office 365 by Virto from the product page Link
2) Add it in the app catalog on your site in "Apps for SharePoint".
You will find the app catalog library by navigating to your Office 365 admin center, selecting "SharePoint" under the "Admin" section, then the "apps" navigation link left and then App Catalog under the listed links.
Depending on your O365 subscription plan you will need to navigate to your app catalog directly using the web address: https://[your_domain_name].sharepoint.com/sites/AppCatalog/.

3) Go to the site where you will add Workflows for Office 365 by Virto:
4) Choose the link "From Your Organization", click "Workflows for Office 365 by Virto" icon and trust it.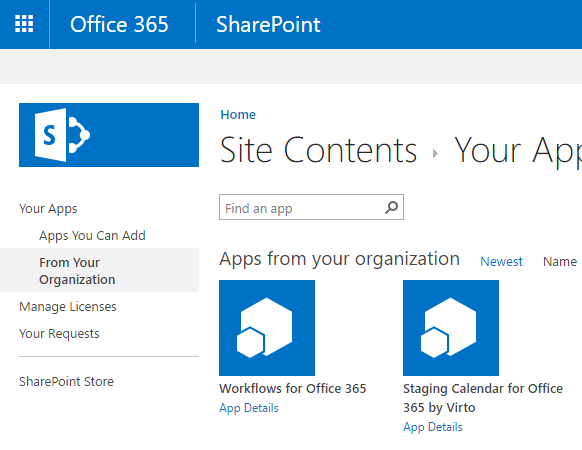 5) Once you have installed Virto Workflows for Office 365 please open the add-in from the Site Contents. Please click Install Button if required. Once you can see green OK button, please type URL of Site within current site collection, where you want to publish Virto workflows. Click Activate.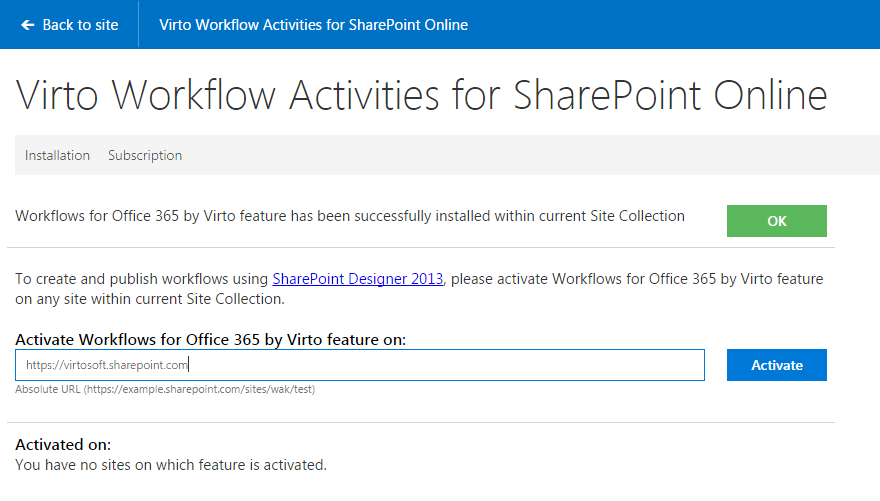 6) Once you have activated Virto Workflows for Office 365 on a particular site, you can run SharePoint Designer 2013, connect to that site and you will be able to see all Virto custom actions in the list of activities.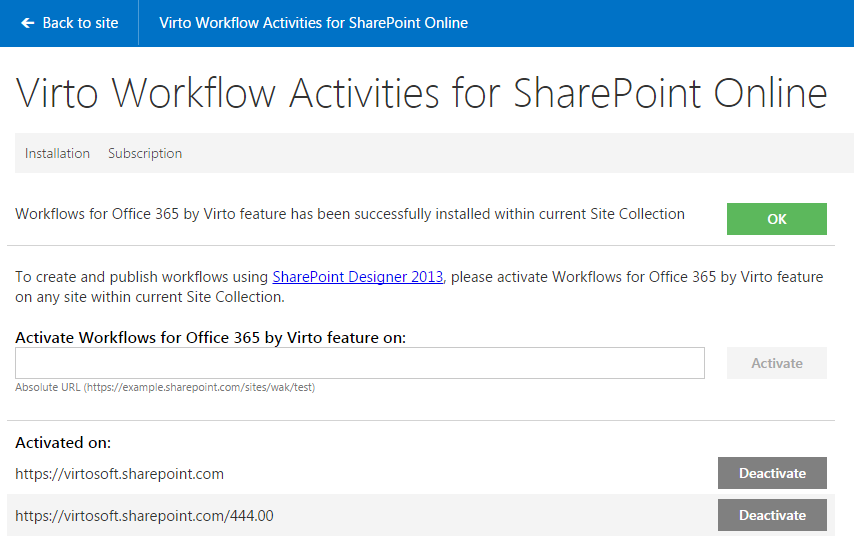 If you have questions or need any help with Workflows for Office 365 by Virto, please let us know